salam ..
hari ni hari yang bnyk mmbuatkan aq sedih

sedih gn sikap aku !
fes at all
sedih sebb wat kwan aq alone
aida ,, a th0usand ap0logise of making you alone
we all had to do this
cause we all l0ve you more than everything
~ true friends never end ~
aida ckp aida syg bee ?
bee lg syg aida more nd more :')
aida ckp bee slalu support aida ?
yhea , bee tak akan biar kwn bee menderita seorg diri
tapi hari ni , bee terpaksa aida
bee terpaksa
kami smua buad ni utk kebaikan aida jgk
kami tak snggup tgk aida lemah , nd tetiap hari lemah
menangis sebab laki ! mncederakan diri aida !
kami tkmaw tgk dh smua tu
cukup2 lah aida sakitkan diri aida
aida ingt lah org yg sayang aida drpd aida ingt org yg sakitkan hati aida
kami semua syg sgt kat aida
tadi , aida mai kat bee msa kt assembly
aida ckp dgn bee
tapi bee buad mcm aida tunggul kayu
sorry sgt aida , skly lgi bee terpaksa
bee nk aida sedaq

janji tu , aida jgn buad skadar menanam tebu tepi mulut
klu sedaq tadi , fit nangis sbb bee nd smua GCS crew wat aida ceni
fit sedih ?
tu fit , hat tak bqapa rapat gn aida
ni , hat kami
yg ada kat situasi kes ?
lg lg la sedihhh aida
ingt bee binatg ka ?
* memg bee bintg p0n kn , lebah tuu
bee pung ada persaan buad aida cmtu
beee maseh ad lg perikemanusiaan
kmi rsa besalah
tapi kami nk aida kuat smngt !
tlg lah aida , change pliss ?
we all believe thts only u can change urself
we're all l0ve you so damn much !
seriusly minggu ni
aku memg nk elakkn diri drpd jmp the star
aku bukan malu dn dia
sama sekali tidak oke ?
nd aku jgk bukn benci dia
lagi2 lah tidak benar statement itu
the star aku mcm mystery
sgt2 mystery
kekdg aq tak pham gn perangai dia tuu
****
baru ja aq sebut
" mira , minggu ni mcm memahami aku lah plak , aq tak jmp the star lagi , klas petg plak asek batal ja "
( klu tak , wktu ad klas ptg , sure jmp dia kat kantin )
tub2 . msa aq pegi kantin tadi
waktu persekolahan
nmpk dia
so , aq jln ah blkg dia gn mira
then kwn dia ckp apa tah kat dia
nd aq ykin gila kwn dia gtaw dia yg aq ada blakg dia
then , kwn kpd kwn dia hat sorg lagi tu kalih tgk aq
patu , lastly baru dia kalih
nd you know what ?
he'd st0p walking nd turn around
l0oking at me
ohman ~ his smiling , smiling at me
straight forward me
aq plak . dok sembunyi blkg kwn aq
( pdhal kwn aq kecik lg pda aq , haha )
memg aq tkmaw tgk muka dia
aq jus balas skit ja senyum kat dia
then , dia msuk tgn dlm poket
memg dia jln slow gila ahh
he wantd to talk to me ~
y man ? ap lg ?
bee tak pham , tak pham ap yg ** nk wat kat bee ?
aq wat derk ja , jalan laju truih gn mira
then sampai dkt tangga
air mata aq bgenang dh nie
wehh ! apehal gn unx nih bee ! pedia ni dok ngis2 sbb dia ?
SERIOUSLY AKU MEMG TAK PHAM GN PERASAAN AKU BUAD MASA SEKARANG !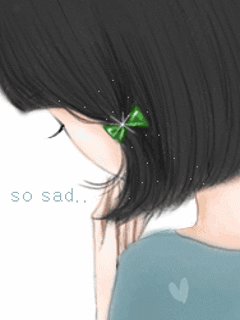 aku syg dia ka ??
yes ! i do
but as a friend or special friend ?
but wht if he really2 had a girlfriend ?
i want to stop hoping nd pretending nothing happened
but , hee put a preassure on me
semaken hari , semaken kuat aku ingt kat dia
its all about him , him , him , him
nd semaken hari , semaken rapat dia lyn aq
apa m0tif dia ha ?
played ? boleh ka muka suci ni jadi play ?
but people always said
don't judge a b0ok by its cover
nd makcek2 slalu ckp
jangan disangka air yang tenang tiada buaya
stayed away ! =(
mood : listening to b1a4 remeber you